Shilon
White Horn
Mobius
Mobius Event
Thu Nov 22 05:00
Mobius Hardcore
Thu Nov 22 04:00

BIG Level Event Rewards
| | | |
| --- | --- | --- |
| | joymi | 900 |
| 2 | amazing | 900 |
| 3 | spaceboyz | 900 |
| 4 | Allan | 900 |
| 5 | LIXIL | 900 |
Full ranking
| | | |
| --- | --- | --- |
| | FORCE1122 | 620 |
| 2 | FIRE5555 | 607 |
| 3 | FORCE4000 | 598 |
| 4 | Sissy | 580 |
| 5 | Suntype9 | 560 |
Full ranking
[News] [Normal Server] Calendar Event Exp November 2018
*) All events need an online GM to be enabled or disabled.
So it can happen a little delay if GM isn't available. But we will make as much as possible on time.
Posted at Saturday, 10 November - 14:46 by Skye
[News] [Informations] Mini Events
[Normal Server]
Be ready for another Event Drop!
Schedule : 9 November 2018 (1 week)
List drop: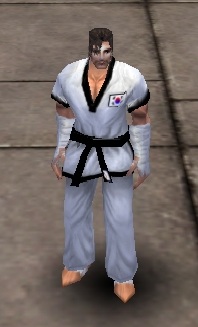 Star Candy
Taekwondo Top
Taekwondo Pants
Monsters drop clue:
S2 Map (Level 350)
Might Golem
Zakra
R2T2
S4 Map (Level 500)
[S4] Kisare
[S4] Brute
[S4] Lion Cutter
Merac Map (Level 700)
Butcher
Berserker
Bandit
Tarian Map (Level 800)
Tarvox
Tobido
Bleached Tlann
Event is end
Posted at Friday, 09 November - 12:21 by Bloodborne
[Announcement] Mini Update November 2018
Before we get a BIG update, here is a small updated for you to more enjoy the game :)
1. Evolution Encounter made easier.
2. Tarian monsters made easier
3. Mobius Event 3 monsters added for high level
4. Mobius map middle part opened
Have fun
Posted at Wednesday, 07 November - 12:35 by Bloodborne
[Announcement] For the next updates: Player Update Advisory Group
Dear players from LHGenericName01.

As of tomorrow i will start working on the next big update for our server.
I have a few ideas for this update but i will keep it a little secret for now.
I want to create some PVE content and some PVP content.
For mid level range and high level range, in short, i want to create something that
is good for everyone!

Because i look at the game from a whole different perspective as the players (i have never been a Laghaim player myself) i want to get the advise from the players.
Because who knows better than those that play it?!

My idea is to start a group with me, the GM's and a few players that have ambition to make LHGN better for everyone.
We will work together to think about awesome things to introduce on LHGN, and to test and improve those ideas.
This is not for everyone,
- Are you very familiar with the game, specially LHGN.
- Do you think to know what LHGN needs, beyond the scope of your own character/guild/race?
- Do you have great idea but don't know how to realise them.
- Are you a team player, can work together, accept other player's visions without the need to fight about it?

If you would like to do this, let me know in this thread.
This is your chance to change LHGN!

Posted at Sunday, 28 October - 11:22 by Administrator
[News] Find the Alphabets and Redeem the rewards!
[Normal Server]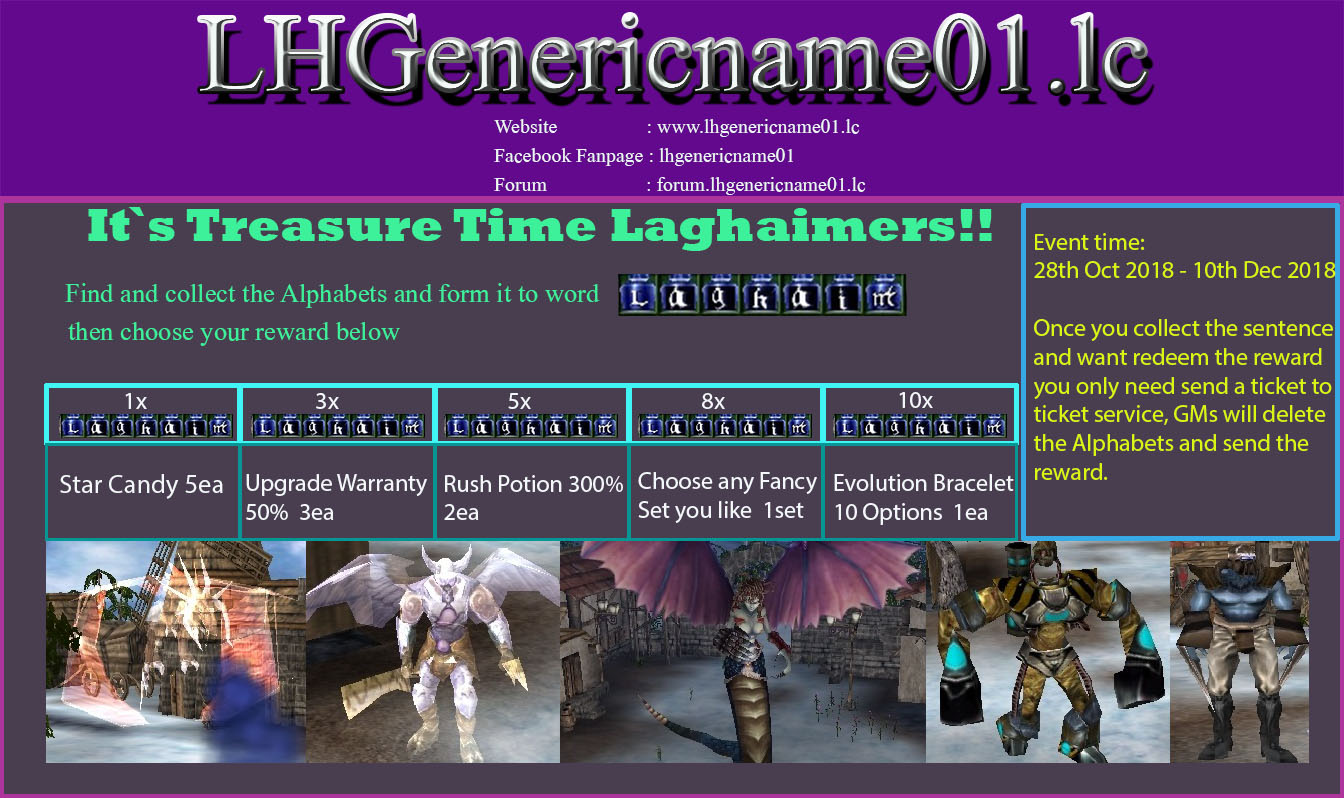 Posted at Saturday, 27 October - 19:12 by Bloodborne